Person Memorial Hospital Welcomes New Chief Operating Officer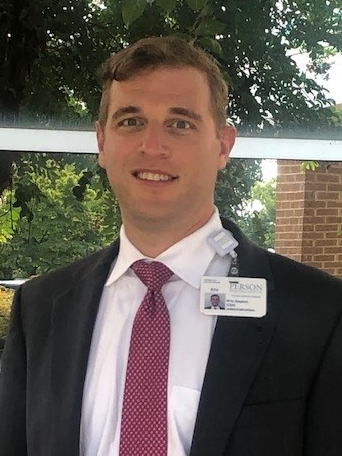 Person Memorial Hospital announced that Eric Kaplan has been selected to serve as the new Chief Operating Officer at the hospital. He started in this new role on Monday, August 29th, and was welcomed by PMH staff at a formal reception on September 1.
Kaplan has served as a hospital administrator on the west coast of Florida for the past four years, providing leadership for the facilities support and ancillary departments. He was instrumental in facilitating large capital construction projects, including the completion the two free-standing emergency rooms, an emergency department expansion and renovation, and an inpatient rehab expansion and renovation. Additionally, he implemented initiatives to enhance both patient experience and efficiency. Previously, Eric served in the Richmond Virginia area at Southside Regional Medical Center in Petersburg VA.
Eric Kaplan attended the University of Alabama, where he earned a degree in Commerce and Business Administration. After graduating, he became an Administrative Intern at Gadsden Regional Medical Center in Northeast Alabama, where he first experienced working with a highly driven healthcare team and developed a passion for improving patient care. After moving to Richmond, VA he earned his Master of Health Administration at Virginia Commonwealth University. While attending VCU he worked in the Performance Improvement Department at VCU Health, where he was exposed to the challenges of operating a large, academic Level I Trauma Center.
Kaplan is very excited about moving to the community and looking forward to exploring the area with his wife Crystal, and their pet Bernedoodle, Bernard. Eric's wife, Crystal is an ARNP specializing in critical care and oncology and is looking forward to opportunities providing health services in a great new community.
Person Memorial Hospital offers high quality emergency care 24 hours a day, seven days a week. As an informational service to the community, we display our current, average Emergency Department wait times online.
Read All Posts