Person Memorial Hospital Publishes 2022 Community Benefit Report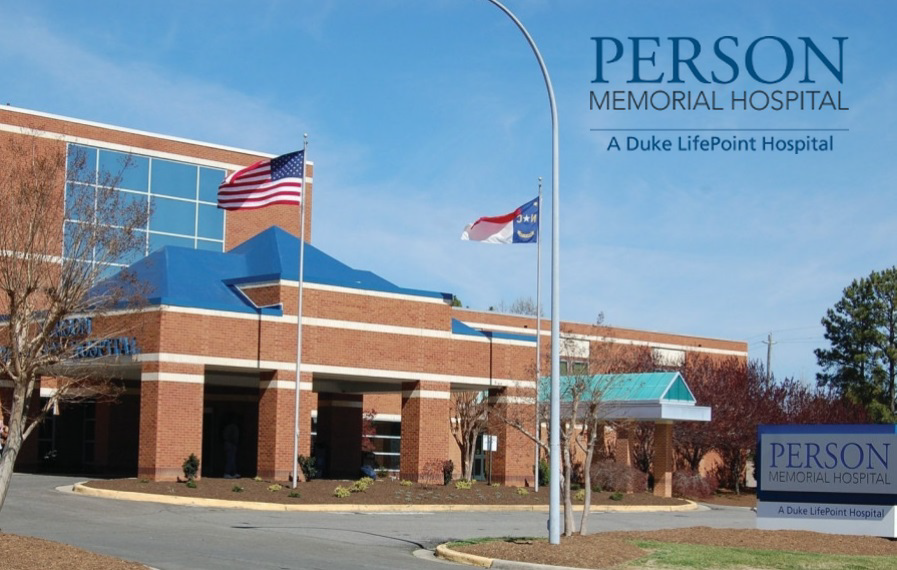 Person Memorial Hospital today published its community benefit report for the 2022 calendar year. The annual report outlines the various ways the hospital continues to invest in the health and economic vitality of the Roxboro/Person County community as part of its mission of making communities healthier®.
"For more than 70 years, Person Memorial Hospital has been proud to call Roxboro/Person County our home, and as a leader in our community, we are continually seeking ways to make a positive impact for those we serve," said Bert Beard, chief executive officer (CEO) of Person Memorial Hospital. "This year's report underscores our ongoing commitment to providing the highest quality care possible – both inside and outside our hospital walls."
Person Memorial Hospital's 2022 community benefit report highlights its continued efforts to meet the growing healthcare needs of its community through welcoming new providers, adding and expanding service lines and continually investing in its facilities and healthcare technology. For example, in 2022, Person Memorial Hospital added 30 independent providers in emergency medicine, orthopedic surgery, radiology, and more; and made nearly $1.46 million in capital improvements, including new equipment like an endoscopy camera, a dual vacuum-assisted breast biopsy system and a phacoemulsification with handpieces for cataract treatment.
Additionally, Person Memorial Hospital made a donation of more than $15.4 million in health services to those in need, demonstrating its continuous commitment to ensuring everyone has access to care, regardless of their ability to pay.
Person Memorial Hospital is also devoted to creating environments where providers want to practice, and employees want to work. In 2022, the hospital distributed more than $19,300,000 in salaries, wages, and benefits for its more than 230 employees, while contributing more than $58,000 in professional development and tuition assistance so all its employees can have the opportunity to learn, grow and improve the care they provide their patients.
Last year, the organization paid $2,101,865 in local and state taxes, while also continuing its support of local activities and organizations committed to serving the region, including the American Cancer Society Relay for Life, the Christian Help Center, Person County Health Department, and more.
"We are incredibly grateful for the continued support of our community who entrusts us with their care and for the hard work and dedication of our providers, employees and volunteers who make it all possible," said Beard. "As we look ahead to the future, we remain committed to honoring our legacy while further enhancing the many ways we serve our neighbors and communities."
Person Memorial Hospital's 2022 community benefit report is available at personhospital.com/community-benefit-report.
About Person Memorial Hospital
Person Memorial Hospital, a Duke LifePoint hospital, is a regional hospital in Henderson, N.C., serving the people of north central North Carolina and southside Virginia. As a part of Duke LifePoint Healthcare, Person Memorial offers a combination of Duke University Health System's world-renowned leadership in clinical excellence and quality care, and LifePoint Health's extensive resources, knowledge, and experience in operating community hospitals. Person Memorial Hospital offers a wide range of services and the latest technology to meet the healthcare needs of the community. Person Memorial offers high quality emergency care 24 hours a day, seven days a week. As an informational service to the community, we display our current, average Emergency Department wait times online. For more information about Person Memorial Hospital, please call (336) 599-2121 or visit personhospital.com.
Read All Posts